授業は8月18日からとなります。
お休み明け、皆の元気な姿を心待ちにしております。
暑さまだ続きますので、ご自愛下さい。
キッズスマイルインターナショナルスクール
8月11日〜8月17日迄お休みとなります。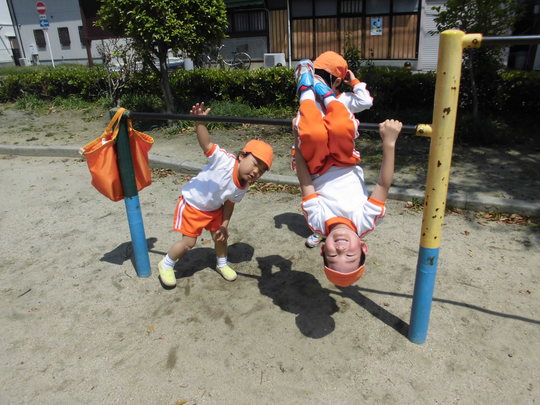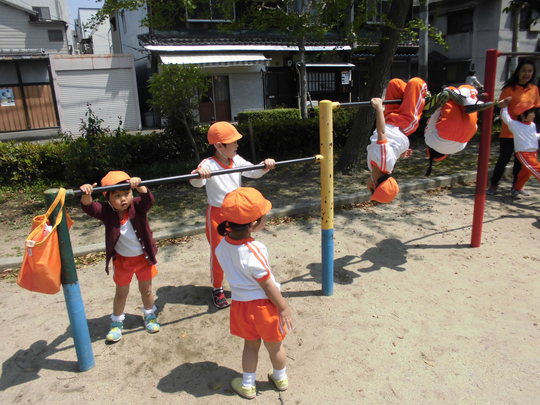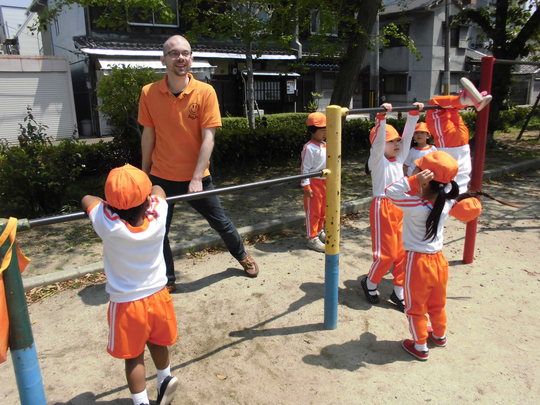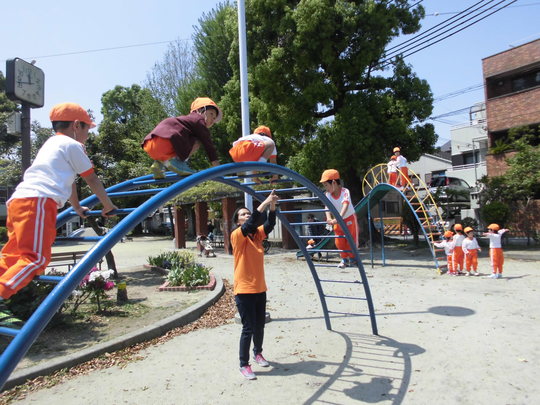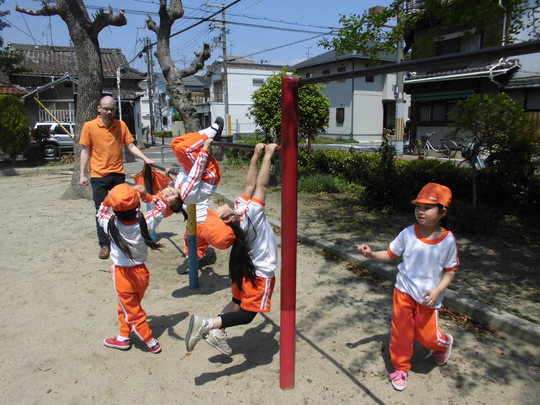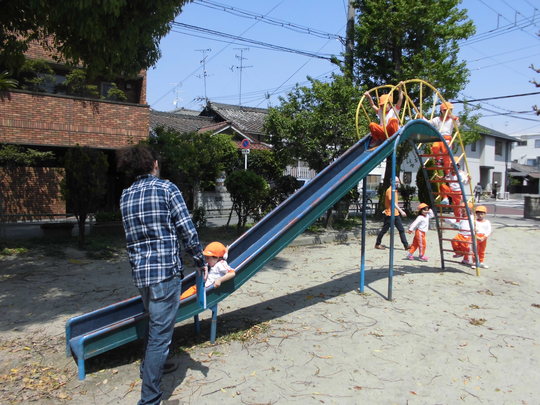 今年のマーガレットさんは、全然物おじせず、バンバン色んな遊具にトライしている所を見かけます。
ヴァイオレットさんも、ローズさんも負けじと自分の得意ワザを披露しておりました(笑)

Kids Smile International School by Non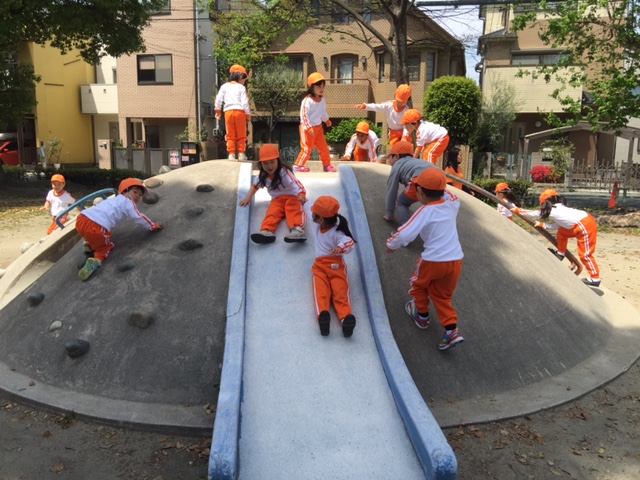 写真のアップがやや遅れましたが、初めて皆で公園へ行きました。
年長さんや年中さんが年少さんと手をつないで、お行儀よく並んで行きました。

年中さん、年長さんは流石、年少さんに良いところを見せようと張り切っておりました。

みんな、楽しそうです♪
KIDS SMILE INTERNATIONAL SCHOOL 担当 Non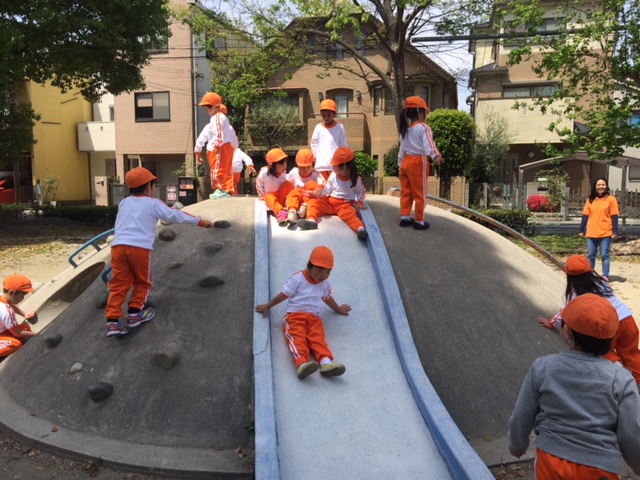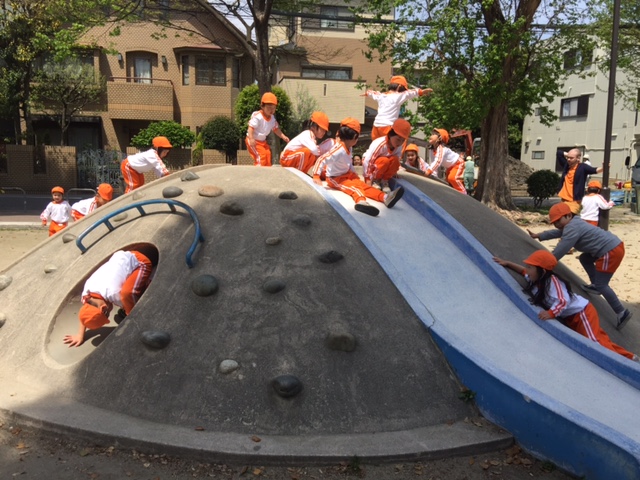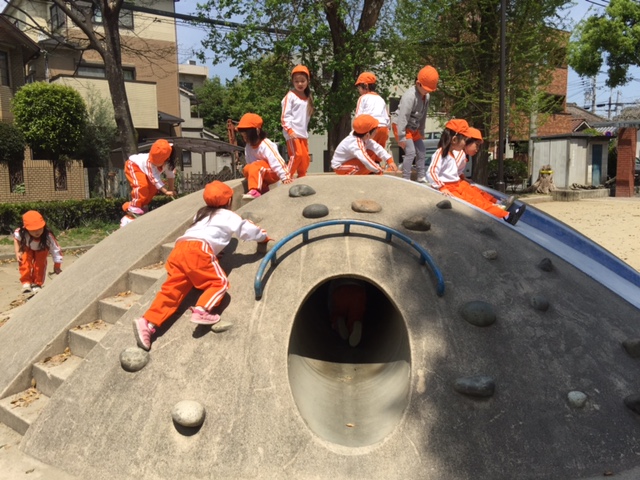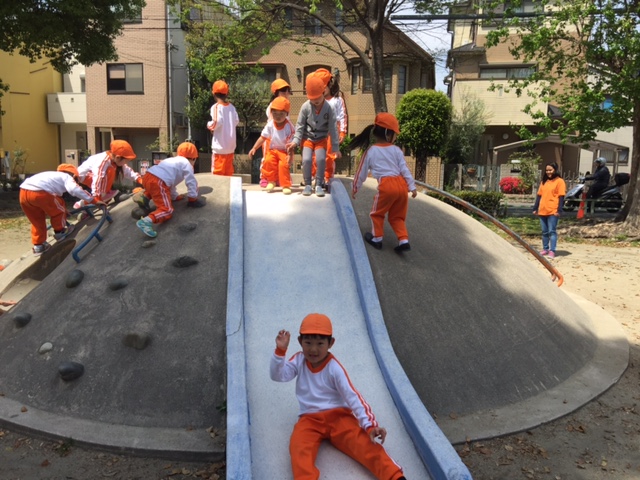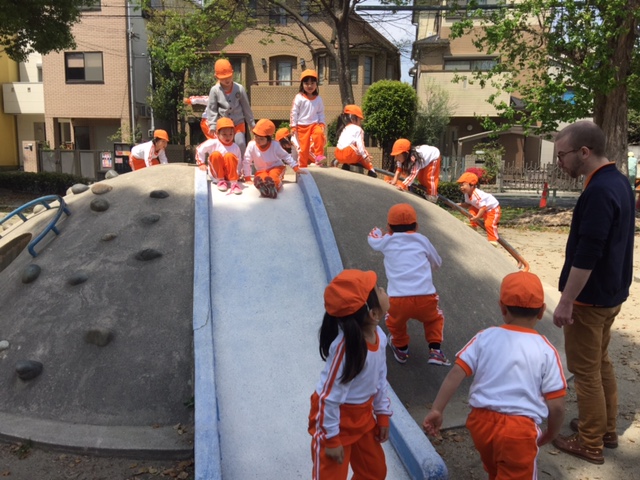 please remember that Monday is a holiday and there will be no school.
Take Care,
Stephanie
Hello! how is everyone doing today? This week was very busy! On Thursday, KSIS students graduated!!! congratulations to the graduating class! please continue to speak English and study hard. On the 28th, Preschool will be graduating! but sadly, I won't be able to attend. This will be my last blog entry, as my last day of class with be next Thursday the 24th. I am very sad to say goodbye to my students and also to this school and Osaka. I will be leaving early friday morning for Tokyo. I hope my students continue to study English! it's a very important skill to have. I love all of you and will miss you all so much! Congratulations to the preschool graduates.
誠にありがとうございました
子ども達の演出がほんとに素晴らしいもので私も感無量でございます。
毎年発表会を開催する毎に子ども達の成長に驚かされるばかりでございます。
これもひとえに、保護者の皆様方のご支援、ご厚情の賜物と心より感謝申し上げます。
今後も変わらぬご指導・ご鞭撻のほど宜しくお願いいたします。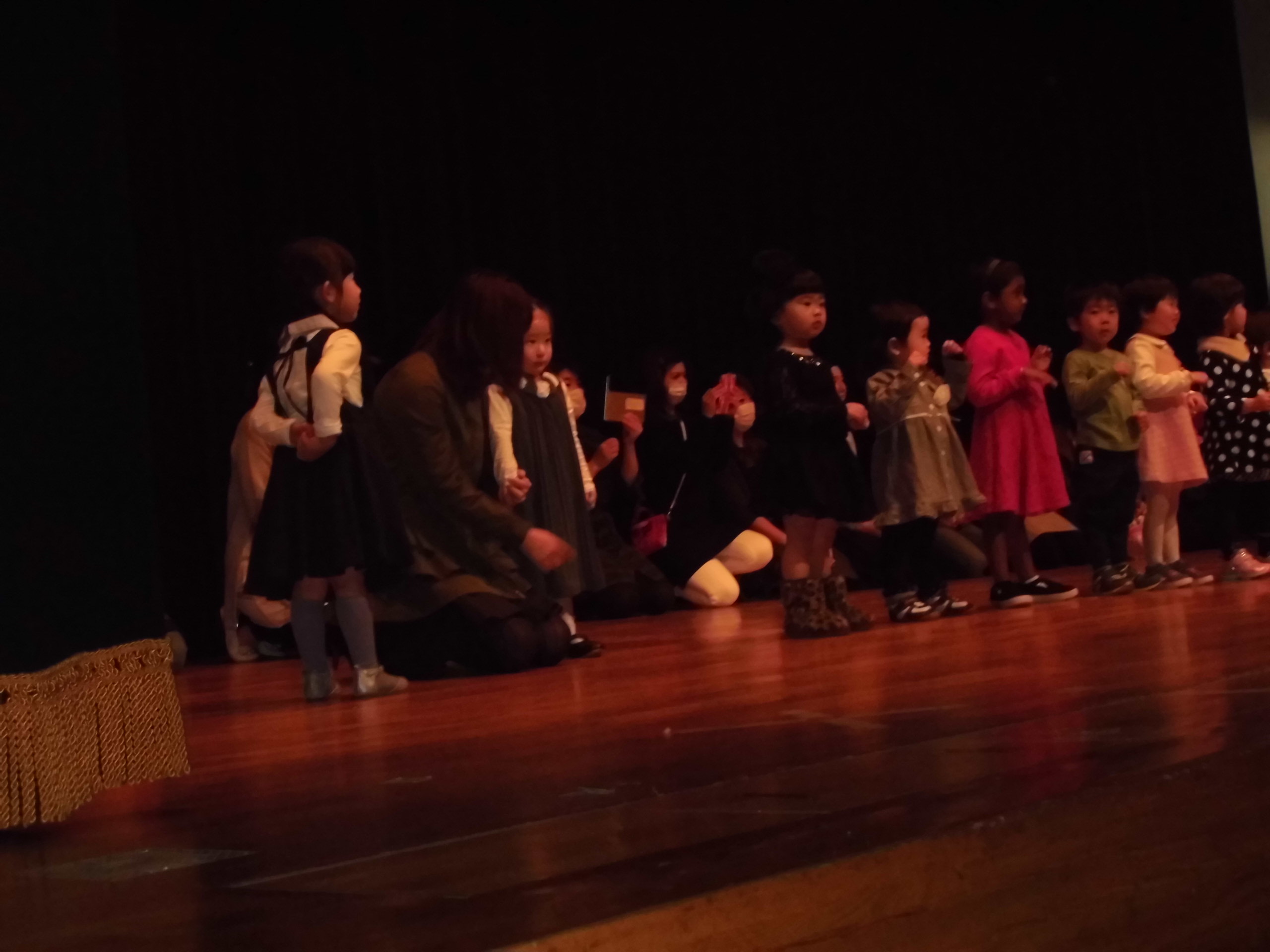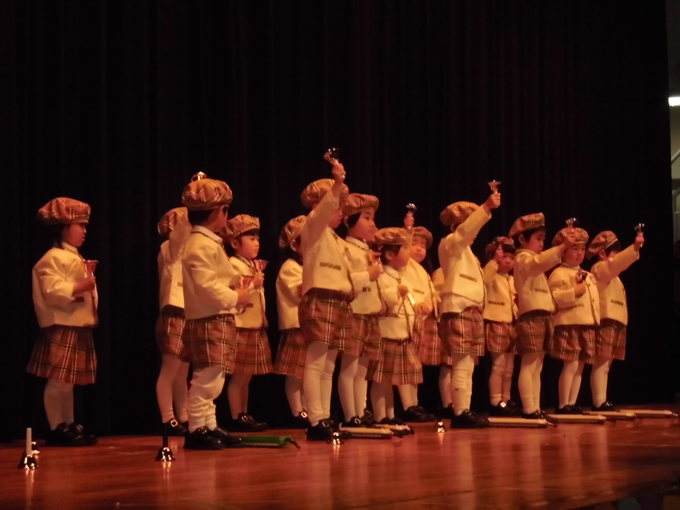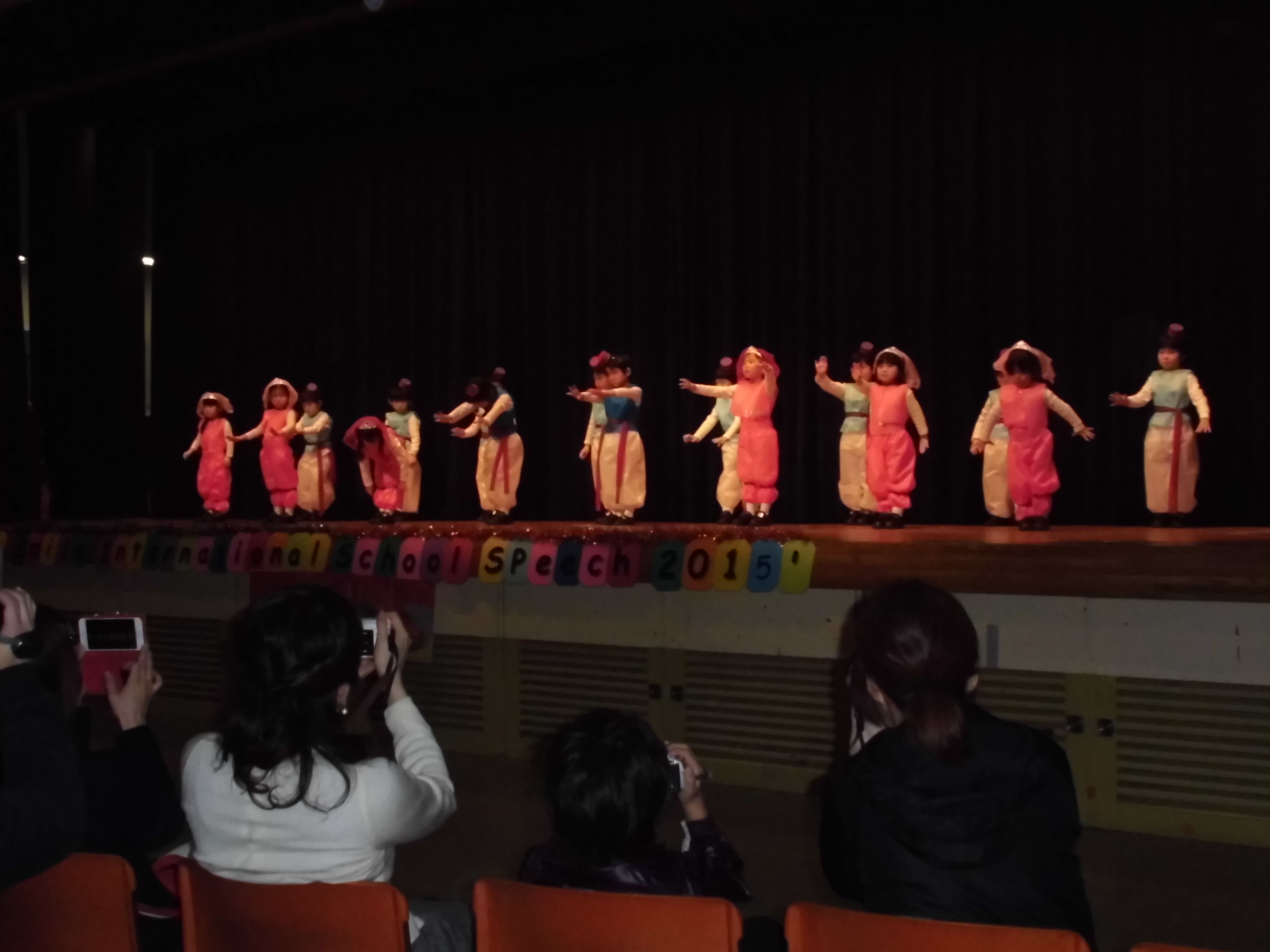 キッズスマイルインターナショナルスクール
                      森下しほ
先日はお忙しい中、キッズスマイルの発表会&スピーチにご参加いただきまして
Thanks for reading,
Stephanie
Hello! How is everyone doing today? This week in preschool, we finished our White Day crafts. We decorated colored hearts with stickers. The teachers have been very busy with all the changes coming up in the new school year. March is very busy, we are also preparing for graduation. Only a week remains for KSIS and two weeks for preschool. I hope everyone enjoys their weekend!