子どもたちはプールに入って、楽しそうにしていました。
残念ながら、プールに入れなかった子供たちは、室内でパズルなどのゲームをして楽しく過ごしました。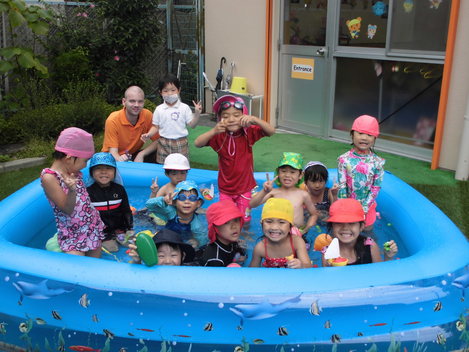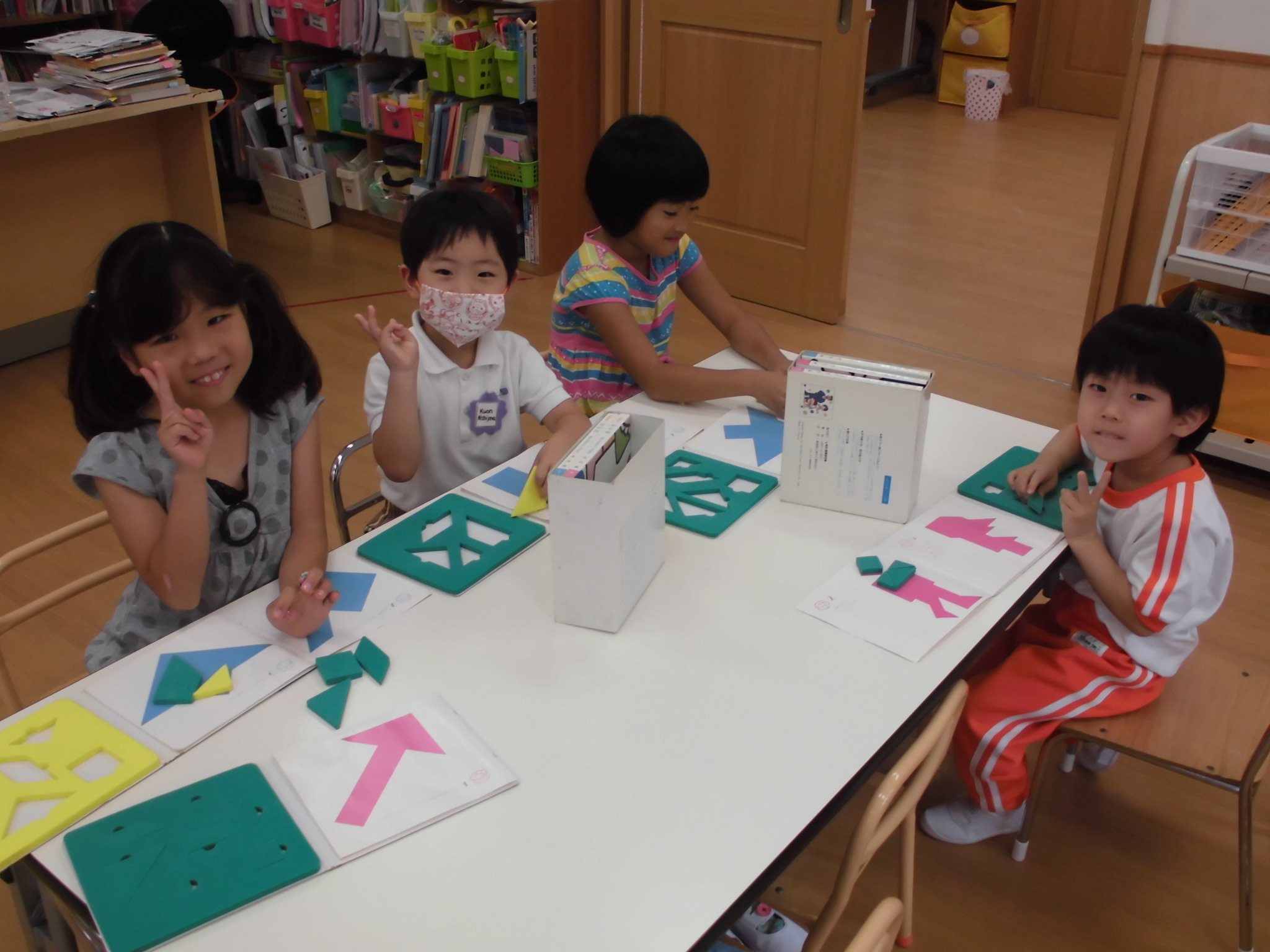 ランチ後、水耕栽培の第2弾!
種をまきました。何ができるかはお楽しみです。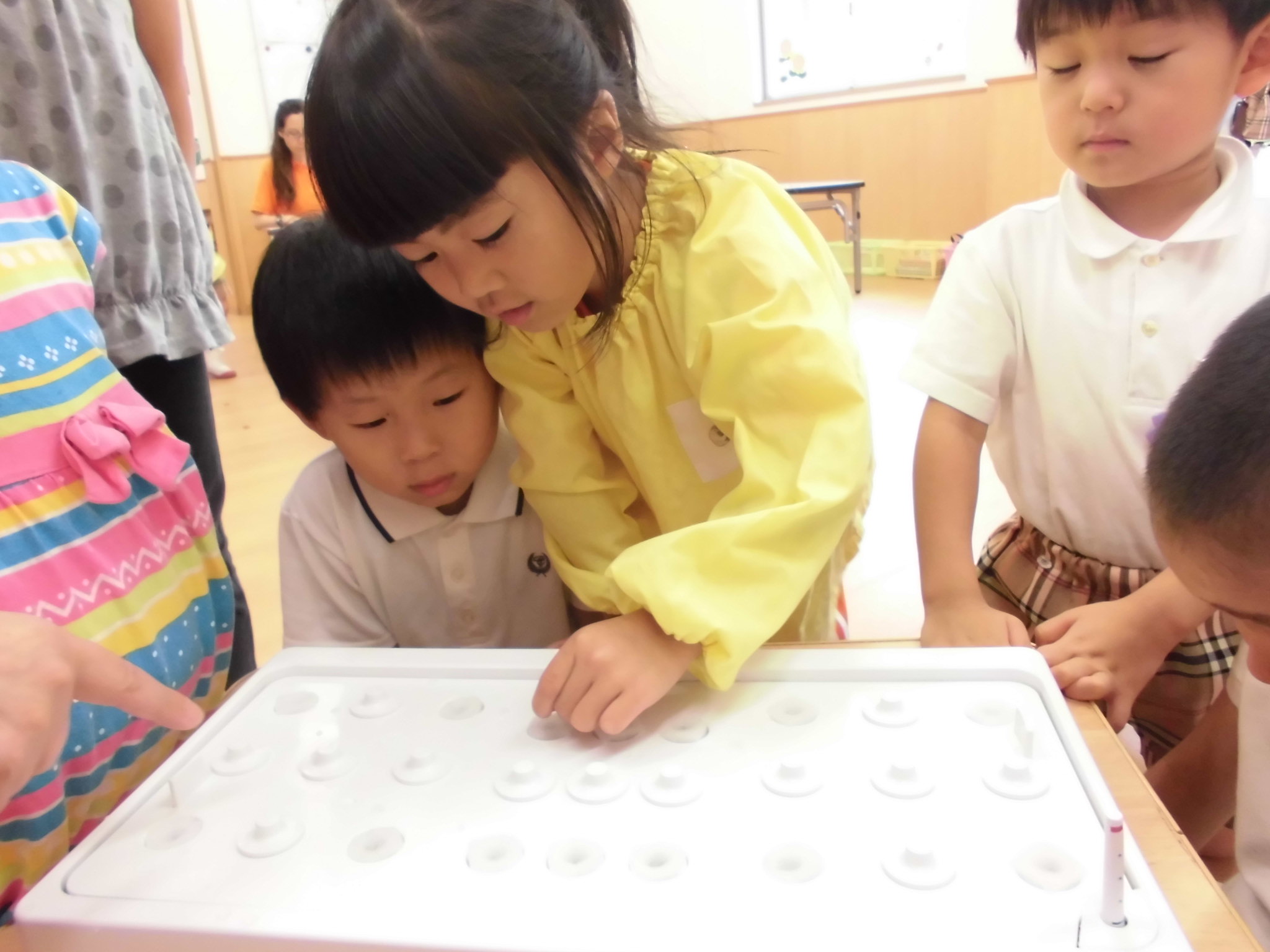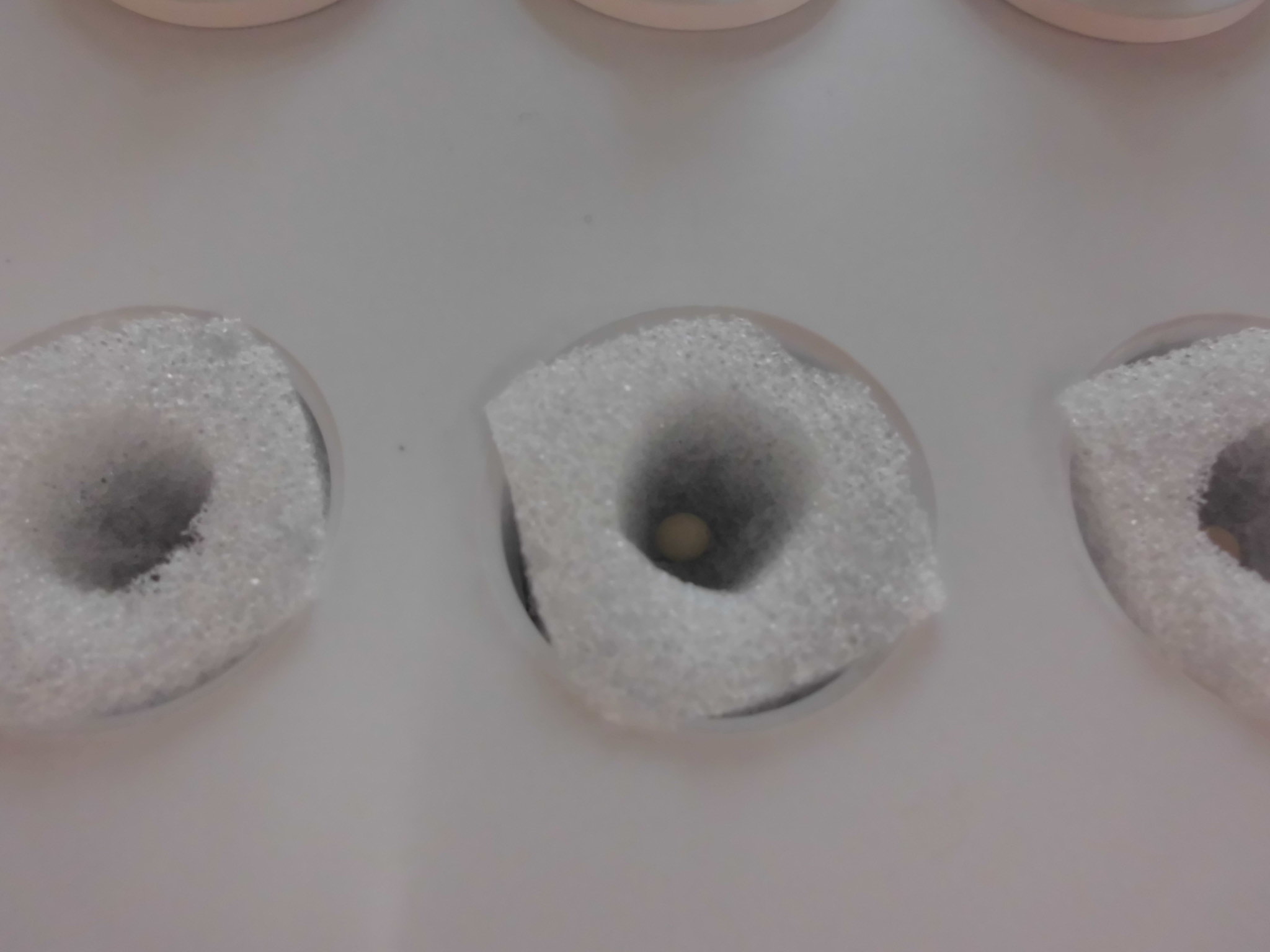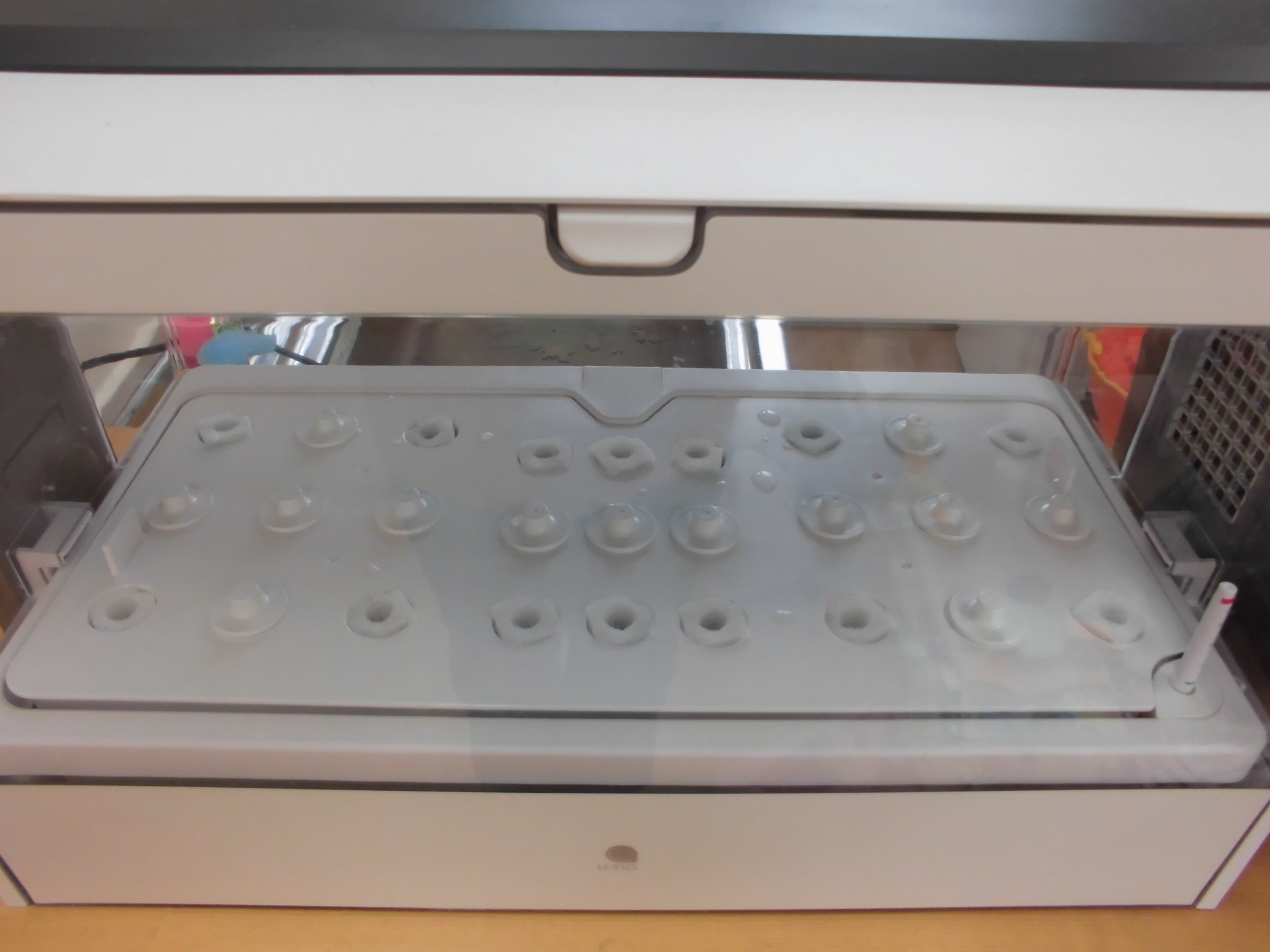 明日から5日間のお休みです。
ケガなどないように、元気に楽しい夏を過ごしてくださいね。
See you next Monday!
Have fun!!
Hiroko
今日は少し曇り空でしたが、蒸し暑い日でしたね。
Thanks for reading!
Stephanie
Hello! How is everyone doing today? Today is very hot!! every day surprises me how hot it gets here in Japan. Kids Smile School and preschool will have vacation coming next week and again for Obon in August. Do you have any plans to go anywhere and where will you go? As for myself, I will go to Shirahama on August 1st. I've been living in Japan for five years and I have never been to Shirahama. I am very excited!! I heard the beaches are beautiful!! I also want to visit Okinawa but I won't visit there until maybe next year. I hope everyone has a great weekend and please enjoy your Summer vacations!!!
Is everyone familiar with the Fushimi-Inari Shrine located in Kyoto? It`s actually one of my favorite places to visit in Japan. I`ve been there many times, and I always enjoy walking around and exploring all the different paths.
This past Sunday I happened to be there again for the Yoimiya Festival. Like many festivals in Japan, lots of booths selling foods and other things are set up along the street around Fushimi-Inari. But the main attraction are the many red lanterns are placed everywhere throughout the shrine and then lit up at night. Even though it was incredibly packed with people, it was very beautiful. This year was my first time going, and I`d really like to try and go again next year.
Below you`ll find some pictures I`ve taken of Fushimi Inari when I`ve visited before:
Until next week!
Jordan
Hello, everyone! How`s everyone doing?
まして誠にありがとうございました。
子どもたちの「楽しかった~♪♪」という声を聞きまして私たちも嬉しく思って
おります。
そして浴衣、甚平を着ている姿がとても可愛らしかったです。。。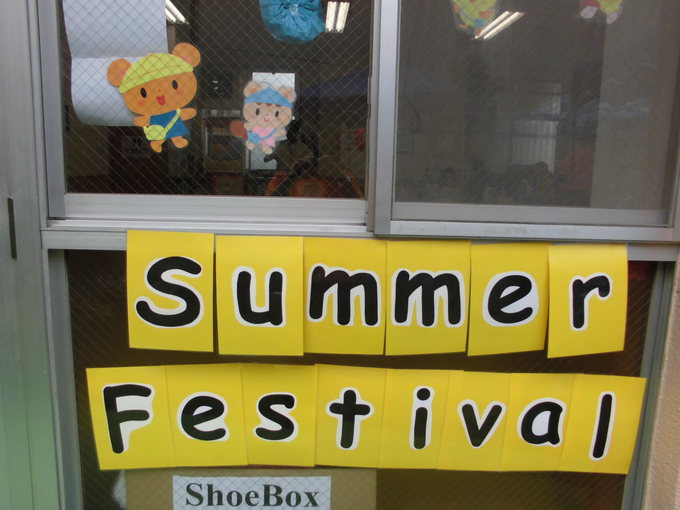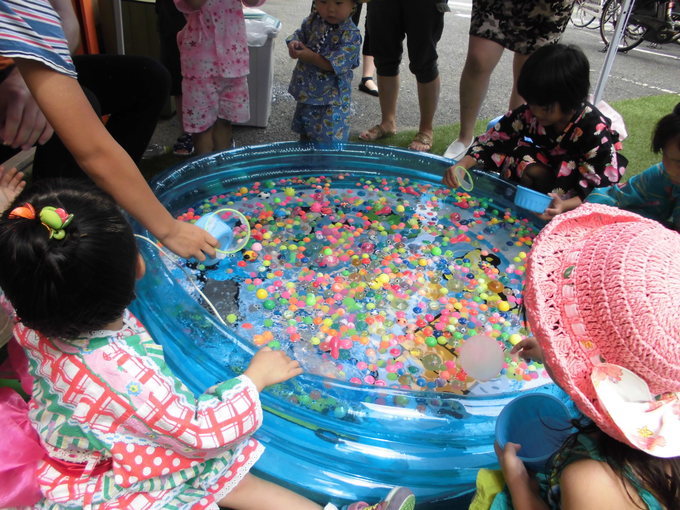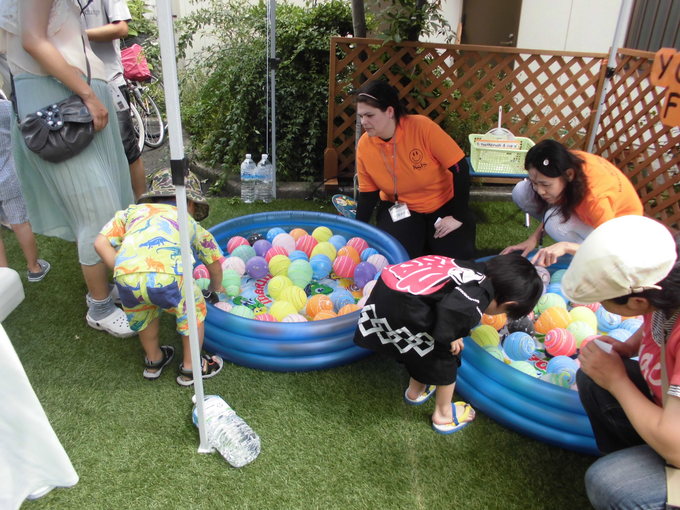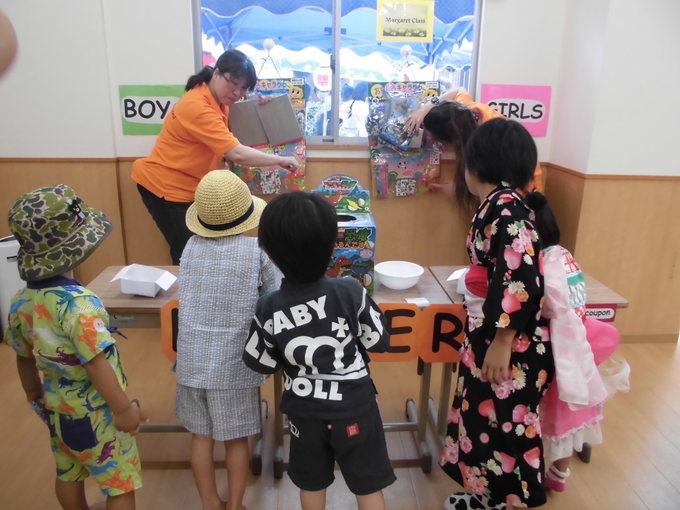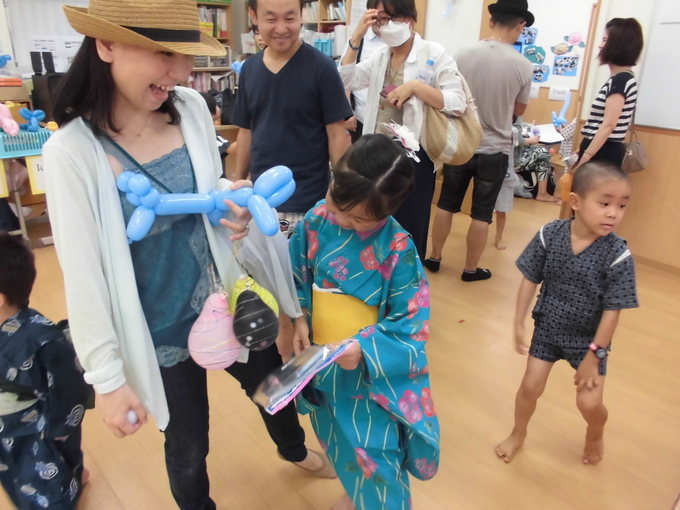 キッズスマイルインターナショナルスクール
代表 森下 しほ
7月19日(日)はお忙しい中また暑い中、Summer Festivalにご参加いただき
Thanks for reading!
Stephanie
Hello! how is everyone doing today? Today there was no school due to the typhoon. Teachers came into the school to prepare for the Summer festival on Sunday. Where I live in America, we don't get typhoons. But in the south, near Florida, they do and they are called Hurricanes. How do you prepare for typhoons? Do they typically hit Osaka hard? In the five years I've lived in Japan, I have never witnessed a violent or difficult typhoon. I am sure that in Okinawa or even Wakayama they get very terrible weather during typhoon season. I hope everyone has a safe and happy day.
アフターロングクラスは開校致します。
キッズスマイルインターナショナルスクール
森下しほ
台風警報が解除されましたので
本日、プリスクール、KSISスクールはお休みとなります。
アフターロングに関しましては、1時時点の台風の状況によってお伝えさせて
いただきます。
キッズスマイルインターナショナルスクール
森下しほ
大阪市が6時半時点に大雨、洪水警報が出ましたので
As everyone is aware, it`s now typhoon season here in Japan. Right now we`re experiencing our first typhoon of the season, and with it is lots of strong winds and and possibly heavy rain.
On the east coast of the US, we experience something similar to a typhoon around this year every year as well: hurricanes. Just like typhoons hurricanes bring lots of rain and strong winds. They often cause lots of damage all along the southern east coast, in particular along Florida, North and South Carolina, and Virginia. However, sometimes hurricanes can hit all the way up in New York.
In 2012 a particularly strong one named Hurricane Sandy hit the entire east coast including Canada. For NYC it caused major power outages and flooding. Many rail lines including the subway were closed, along with airports. Some areas even had to be evacuated because of the flooding.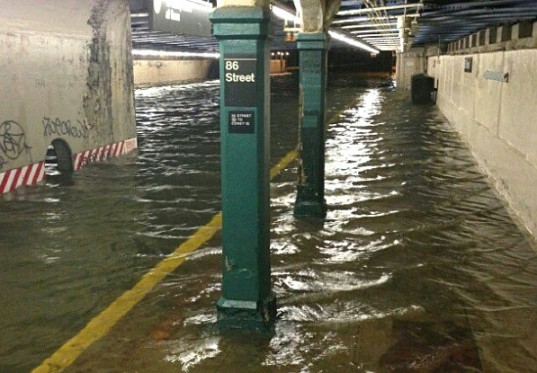 Flooding in NYC`s subways.
Let`s hope this typhoon doesn`t get as bad as that! Keep safe everyone!
Jordan
Hello, everyone! I hope everyone is keeping safe in this weather.