バスに乗って、サバーファームへ!!
行きのバスの中は、みんな元気いっぱいワクワク・ドキドキ。
いざ、いもほりに挑戦!なかなか掘り出すのに悪戦苦闘!
でも、沢山のお芋を見つけて、みんな大歓声!
頑張った後のお弁当もとっても美味しかったです。
汗をかきながら、沢山のお芋の入ったリュックを背負って帰ってきました。
帰りのバスの中では、疲れて眠った子もいました。
さあ、みんなは持ち帰った沢山のサツマイモ、どのようにして食べるのかな?
きっととっても美味しいでしょうね。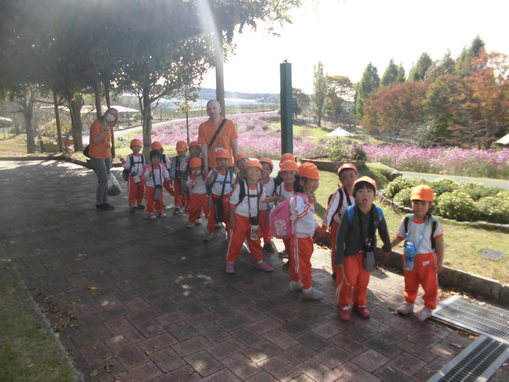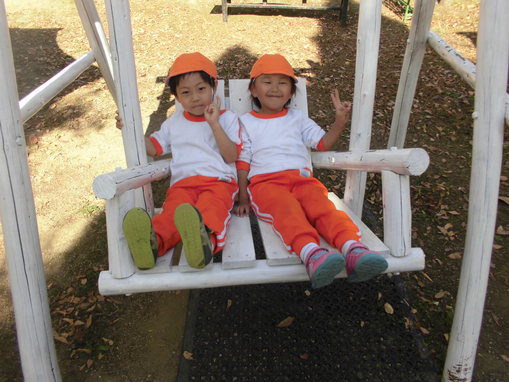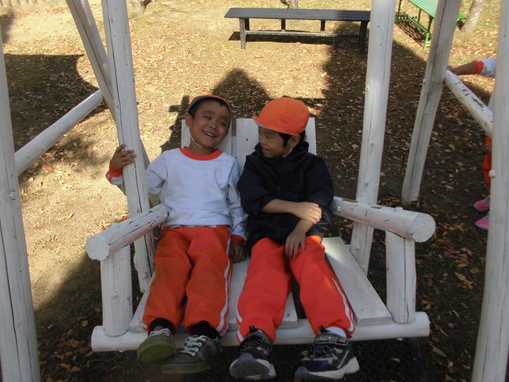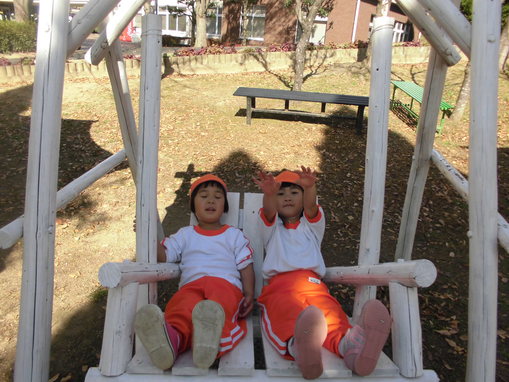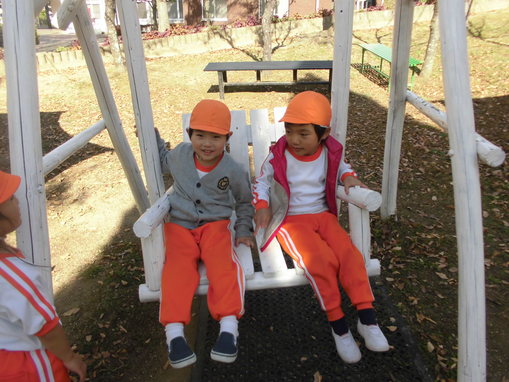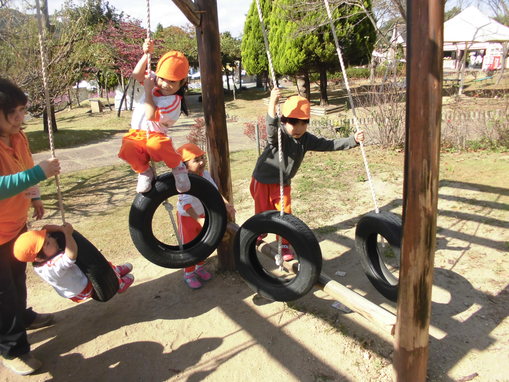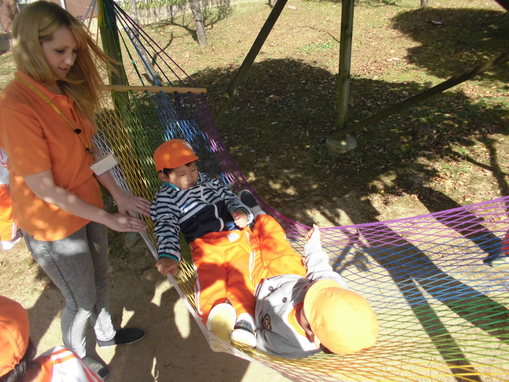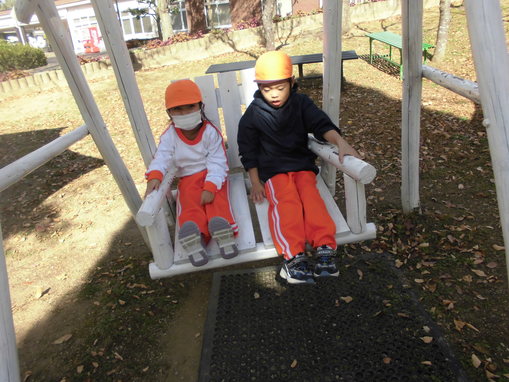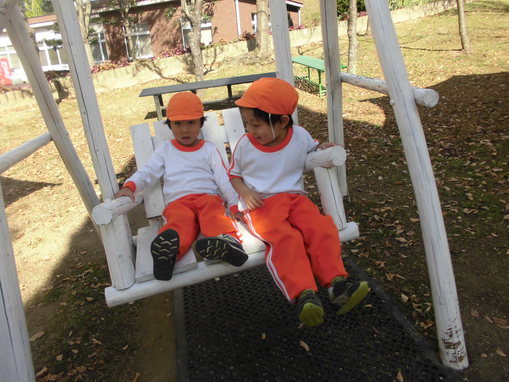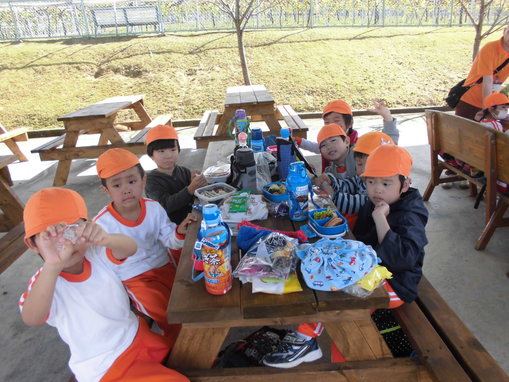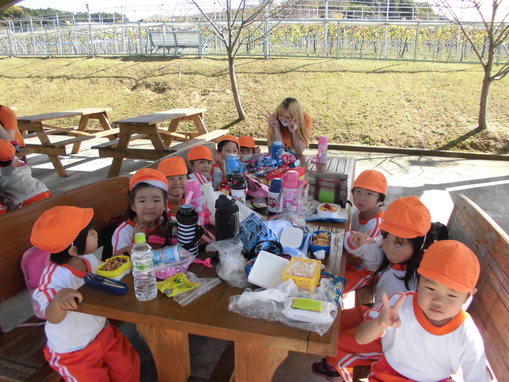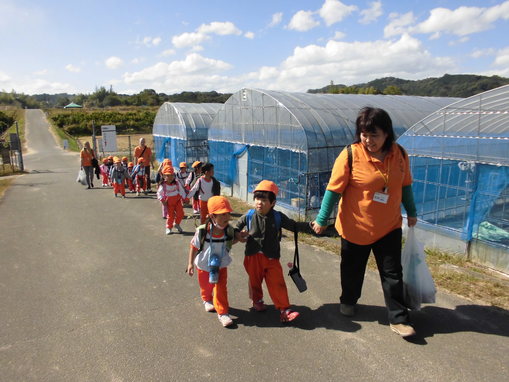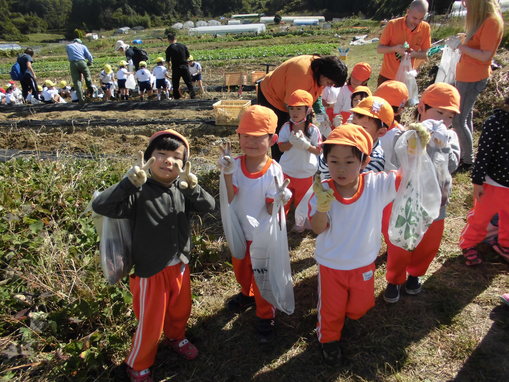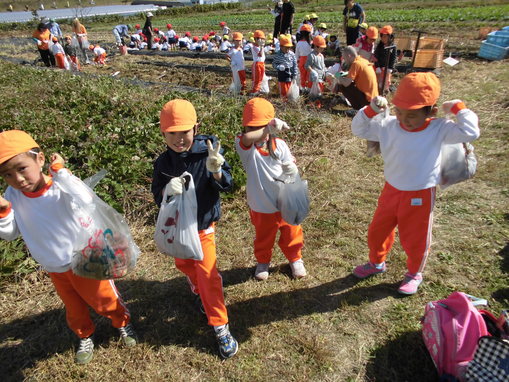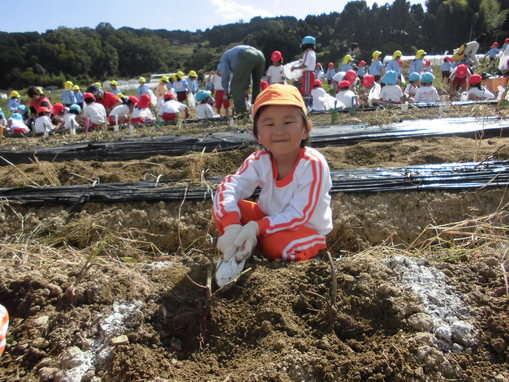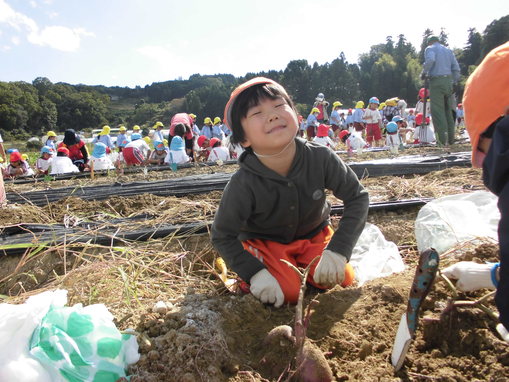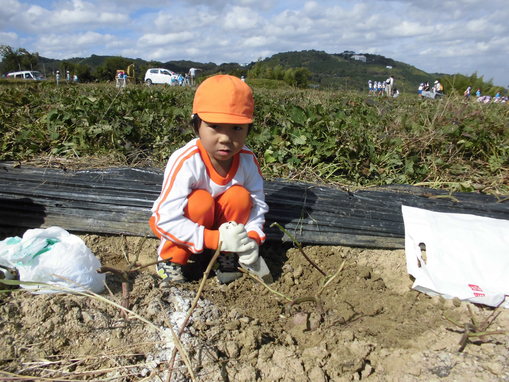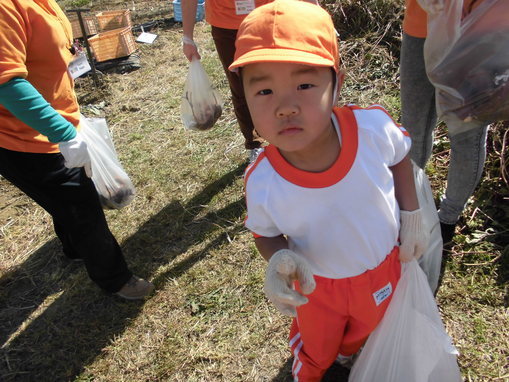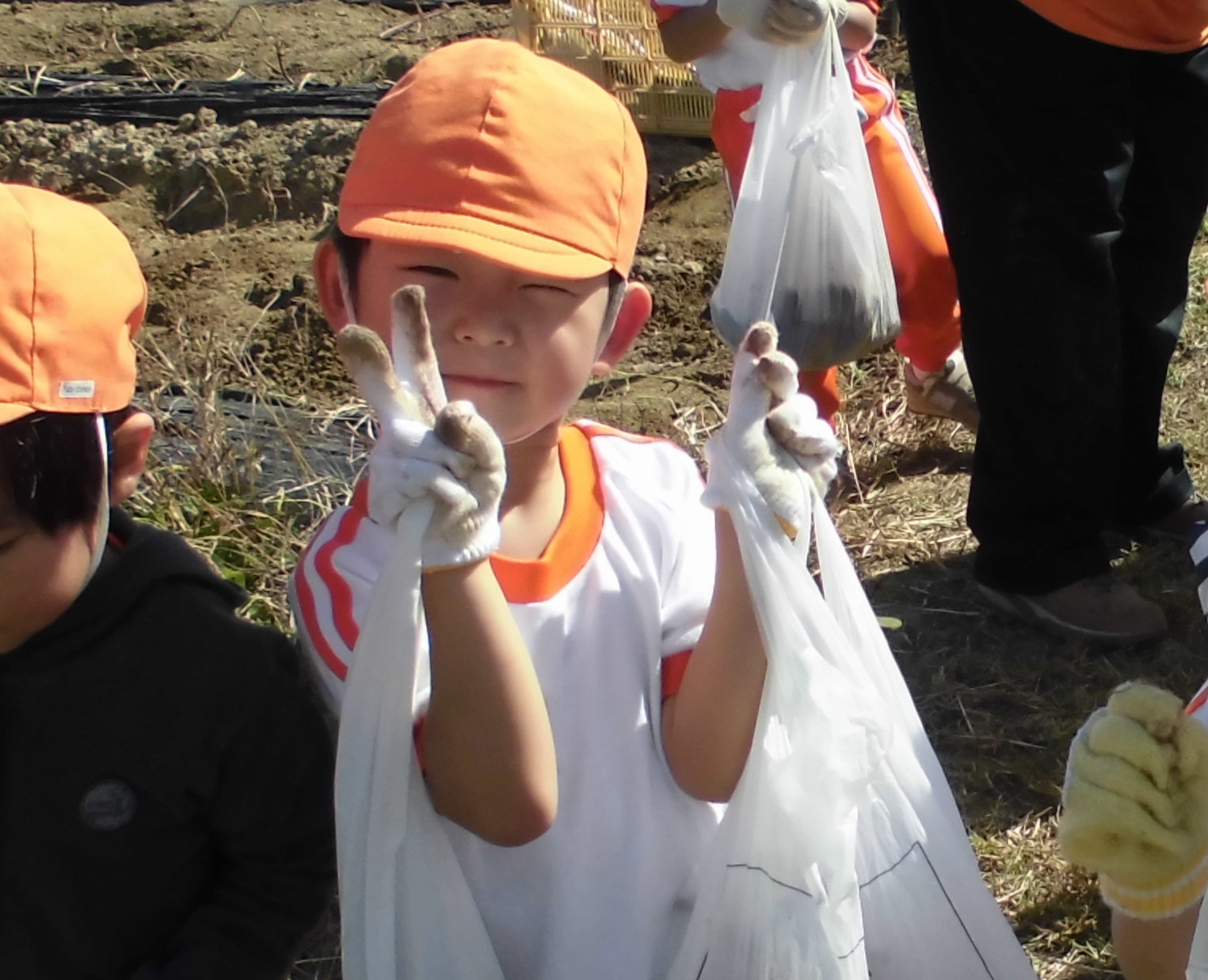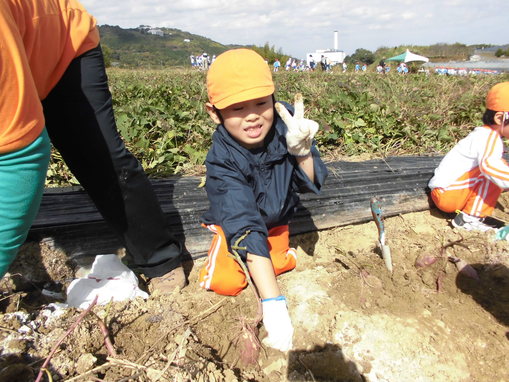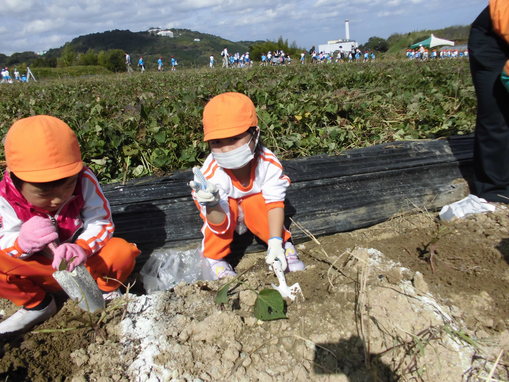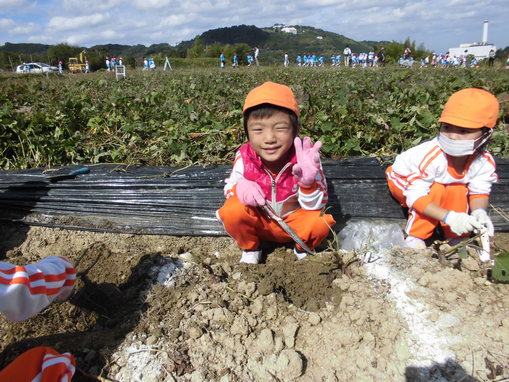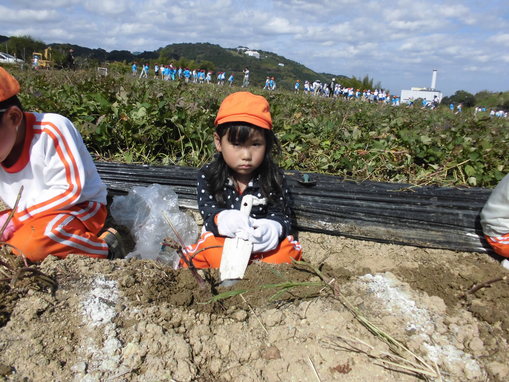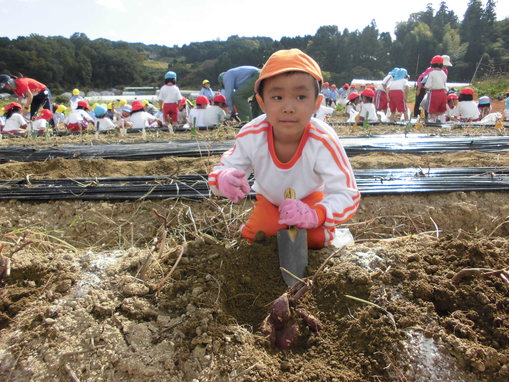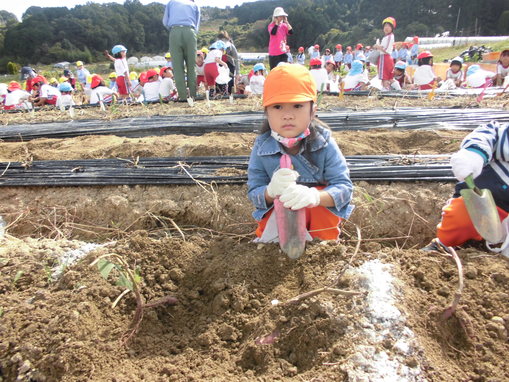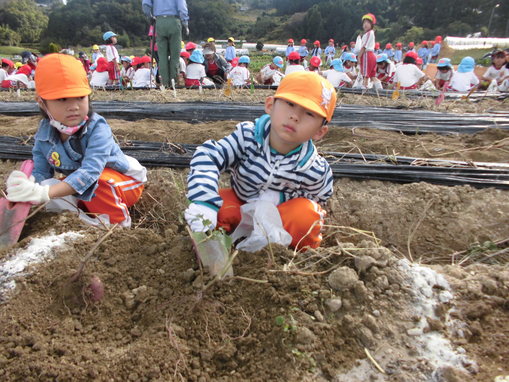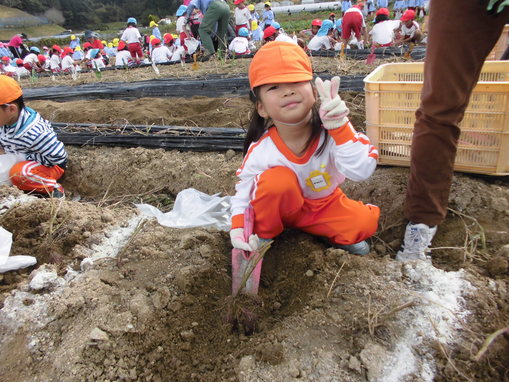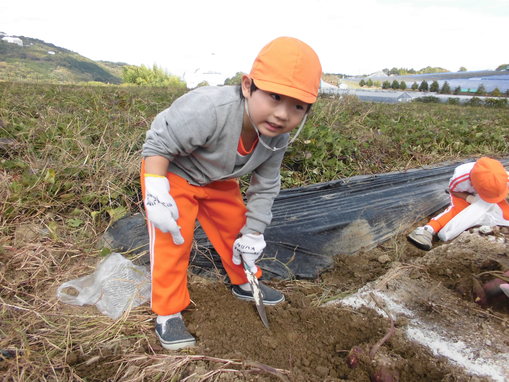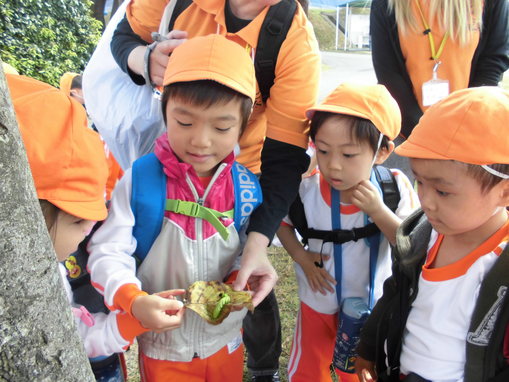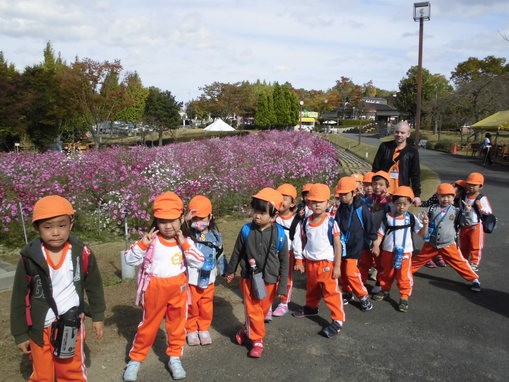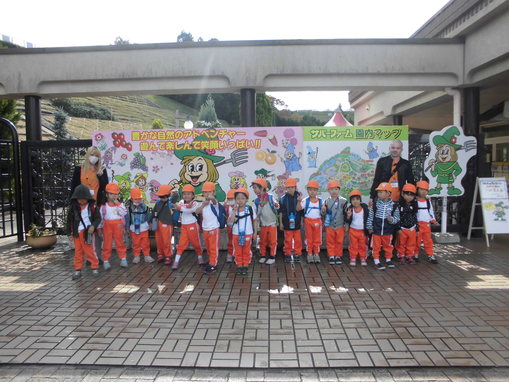 子供たちの楽しみにしていた、いもほり遠足に行ってきました。
お子様方の成長ぶりにスタッフ一同喜んでおります。
至らない点が多々あった事と思いますが、皆様のご協力により
無事に終えられた事、心から御礼申し上げます。
今後ともご指導ご鞭撻のほど宜しくお願い申し上げます。
    キッズスマイルインターナショナルスクール
     KSIS 代表 森下 しほ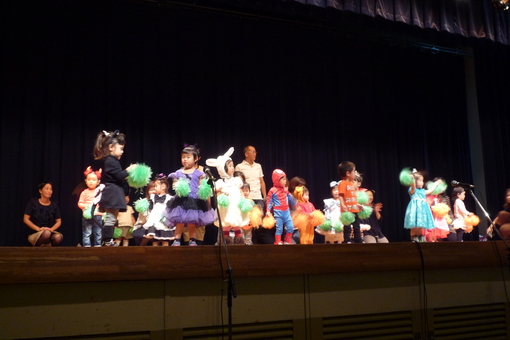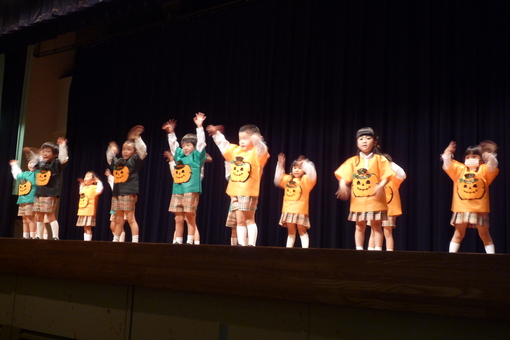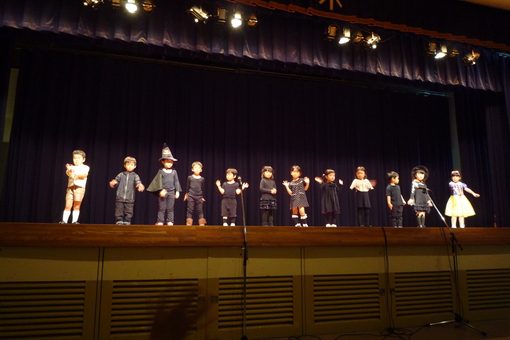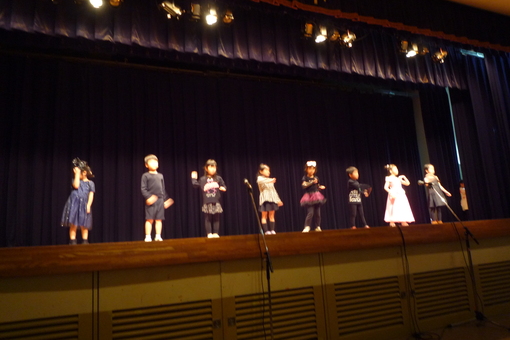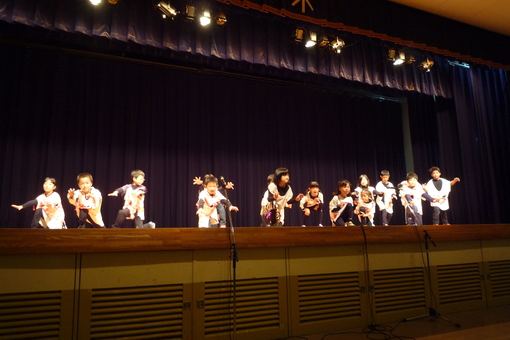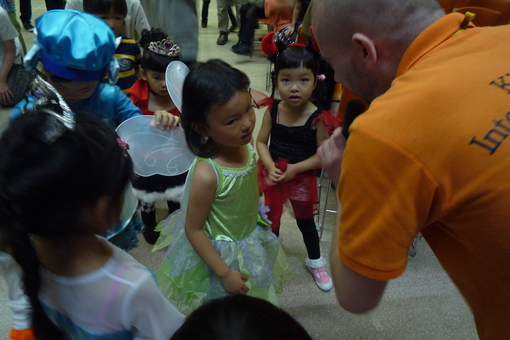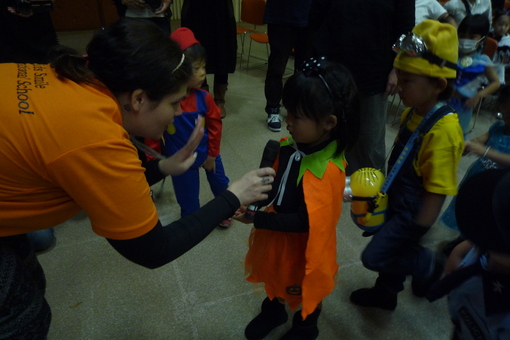 先日はお忙しい中、発表会にご参加いただきまして誠にありがとうございました。
Thanks for reading and see you tomorrow!
Stephanie
Hello! how is everyone doing today? Today, only the preschool was open for class. International school has the day off. I hope everyone was busy practicing their speeches and dances for tomorrows Halloween party. Preschool spent the day as usual with our normal schedule and we practiced our dances for the last time. I am very excited for tomorrows Halloween party. All of our students at Kids Smile have been practicing very hard. We hope that you enjoy all the activies we have planned tomorrow. Not only will you get to see the students speeches and performances, but also we have a special Halloween game planned! We are looking forward to seeing everyone there and having fun. Also, school will be closed on October 29th and October 30th. I hope you enjoy your holidays! will you be doing anything special to celebrate Halloween?
Burj Khalifia in Dubai is 828 metres tall and has 168 floors!
The tallest building in Japan, Abeno Harukas, is in Osaka and is 300 metres tall. However, compared to the worlds tallest building in the world, it seems kind of small. Unfortunatly Abeno Harukas isn't even in the worlds top five tallest buildings!
Last month, I had the chance to go to Abeno Harukas and went all the way to the top on the helipad tour. I thought the view was amazing as I was able to see all over Osaka and even as far as Kyoto! I wonder how many of the students have visited too?
I took some pictures of the view. What do you think of the view?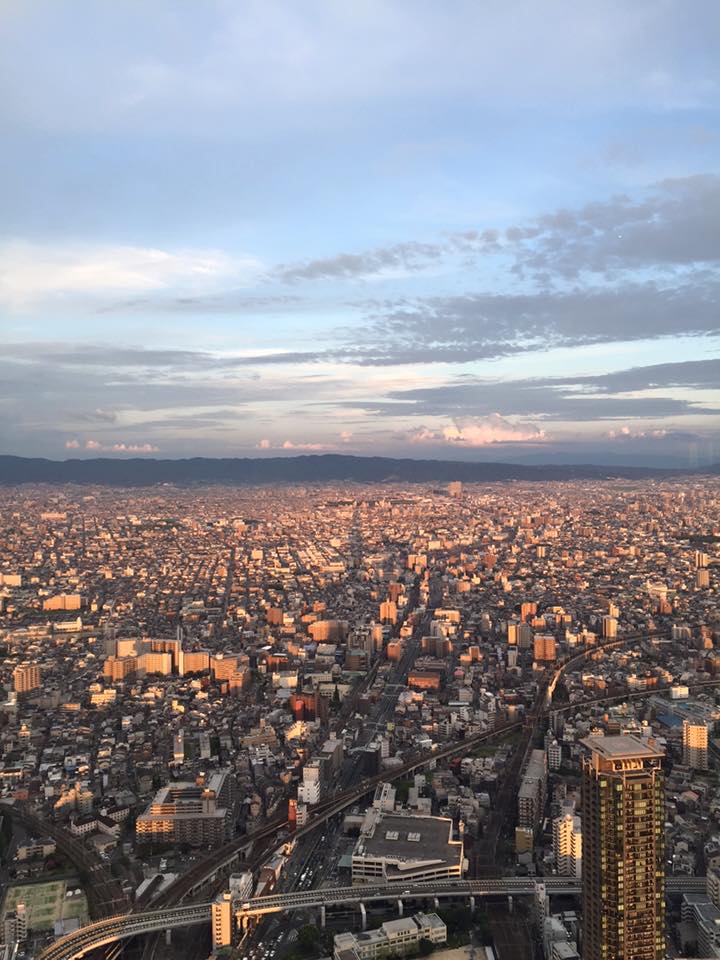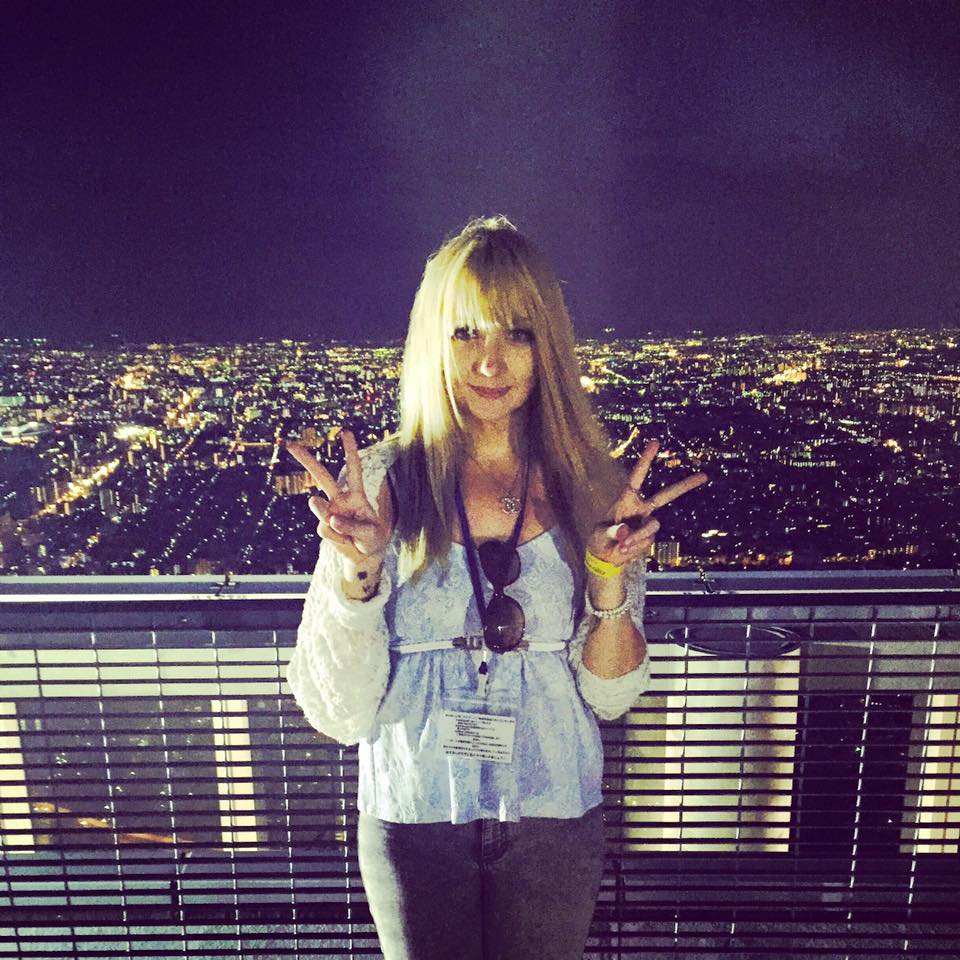 I had a good time so I recommend going to visit at least once.
After visiting the top of the building, I went to the lower dining floors and decided on a restaurant called Luca Sant Lucia. It served different dishes such as; pasta, paella and meat dishes. I recommend it to anyone if they have a chance to visit as their menu has lots of choice.
http://lucesantlucia.com/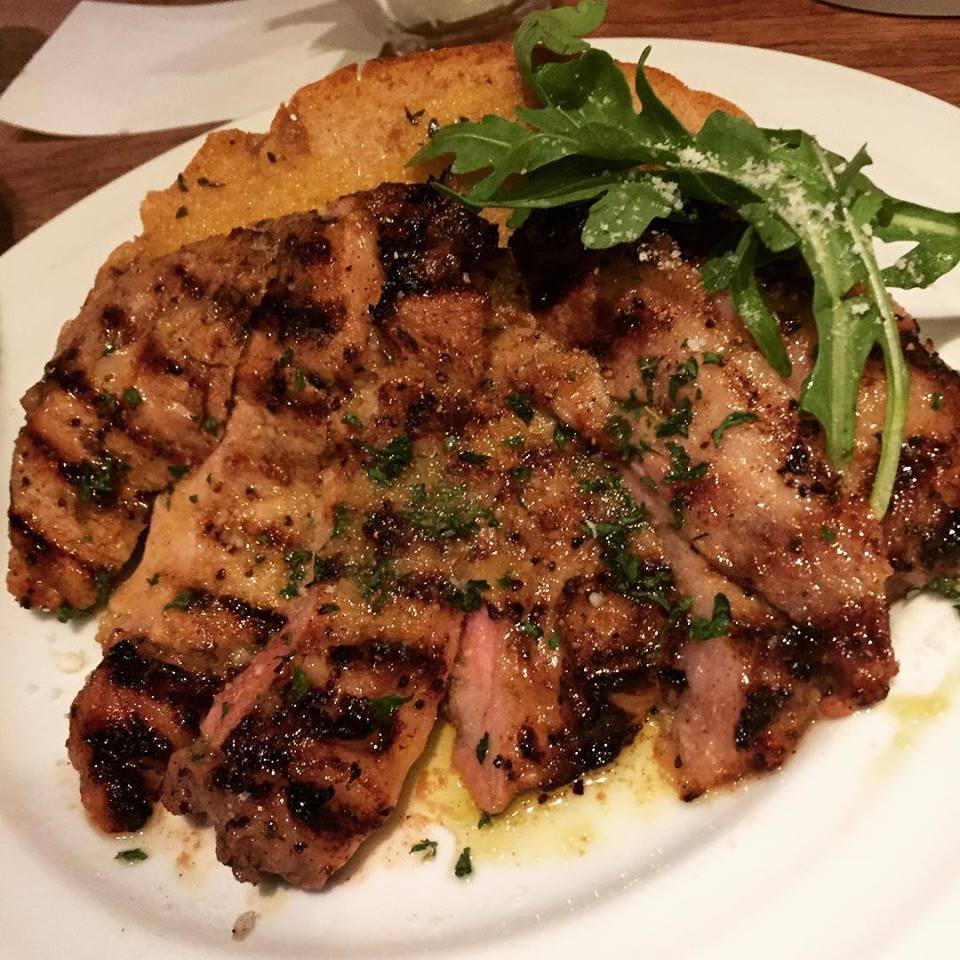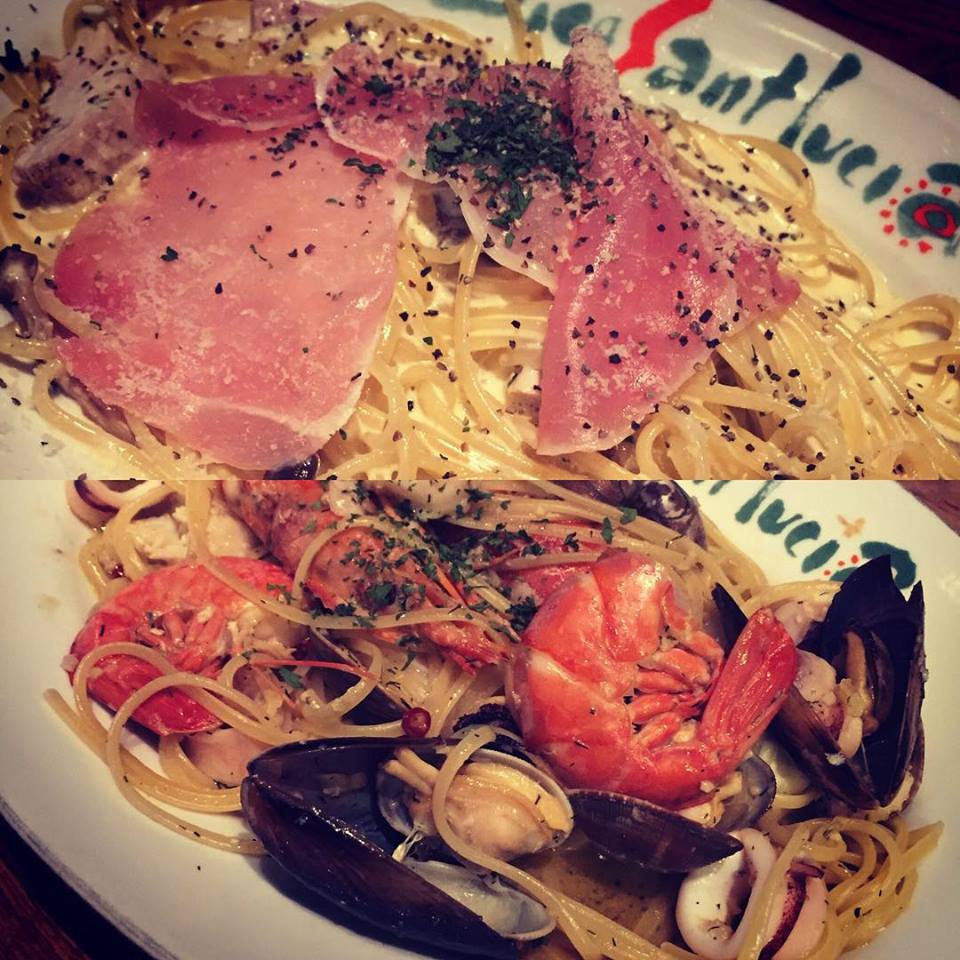 Thanks for reading.
Mia
Today KSIS Rose class students learned about the worlds tallest building and towers in their social studies class. Next month, Violet class will also study the same topic in their class.
Thanks for reading!
Stephanie
Hello! How is everyone doing today? Everyone here at Kids Smile have been very busy practicing for the Halloween Party on October 24th. Preschool has three dances we have been practicing every day!!! We can't wait until the big day. Mommies or daddies may also join their child on stage so hopefully the preschool students won't be so scared and will be able to dance without crying. Over at international school the kids have been practicing their dances and speeches. I have only seen a little bit of the dance and speeches so I am just as excited to see their full performances as mommies and daddies will be. After school and Saturday kids have also been working very hard. They have to remember their speeches which are from the story "There was an old lady who swallowed a fly". Also they have to remember and perform their dances which are a little challenging but we are confident they can do well. We hope to see everyone on October 24th! I hope you have a great day and weekend!
Today, it is my 26th birthday!
A lot of the children remembered my birthday and I was so happy. Many of them said happy birthday to me and gave me a hug. I even got a card from the after school students!!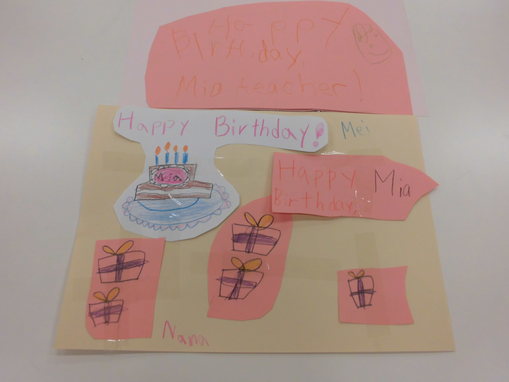 Since I had work today, I celebrated my birthday on Sunday with Stephanie teacher and our other friend. We went to a vampire theme restaurant in Namba. I decided to order the birthday set and all the food was very good. The salad even came with a spooky ghost on the top.
The best part about the birthday set was the chocolate cake. However, they used a joke candle so I had to blow it out over ten times!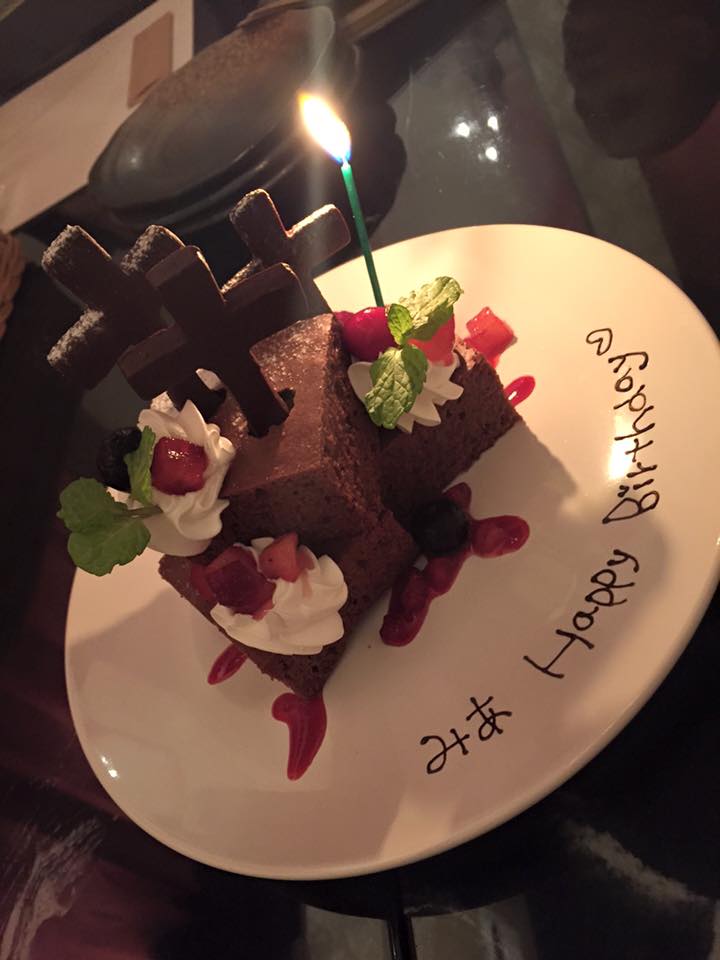 I receieved some great presents from my friends, who bought me things from my favourite stores! I really like a store called "Rady" in Shinsaibashi and my friends bought me some of their accesories. I also got some bath bombs from lush.
If anyone is interested, this is the theme restaurant in Namba!
http://www.alucard-namba.com/
Thanks for reading.
Mia
Hello everyone!
Thanks for reading!
Stephanie
Hello! How is everyone doing today? This weekend is a special long one. There is no school on Monday. Do you have any plans? how will you spend your time off. As for myself, I plan to go out to dinner with my friends on Sunday night. We are going to go to a fondue restaurant. Afterwards, maybe we will go to karaoke. I really enjoy karaoke and can even sing a few songs in Japanese. We have karaoke in the USA but it is very different than karaoke in Japan. In America, karaoke is only done in public bars on a big stage in front of the other customers in the bar. We do not have karaoke boxes or places. Karaoke is much more embarrassing in the USA because strangers can of course see and hear you sing. I don't like it. But I really like karaoke in Japan. I hope everyone has a great holiday!!!
Next Monday we will be starting park time! please don't forget to pack a sweater, jacket or smock as the weather will be getting cooler.
That's all for today! I hope everyone has a great weekend!
Stephanie
Hello! How is everyone doing today? Recently, the preschool class has a lot of new students! we are very happy to welcome our new students to KSIS. Kanon, Kokoa, Rinka and Aino! We hope that you enjoy Kids Smile Preschool! We are going to have a lot of fun and learn lots of English!